---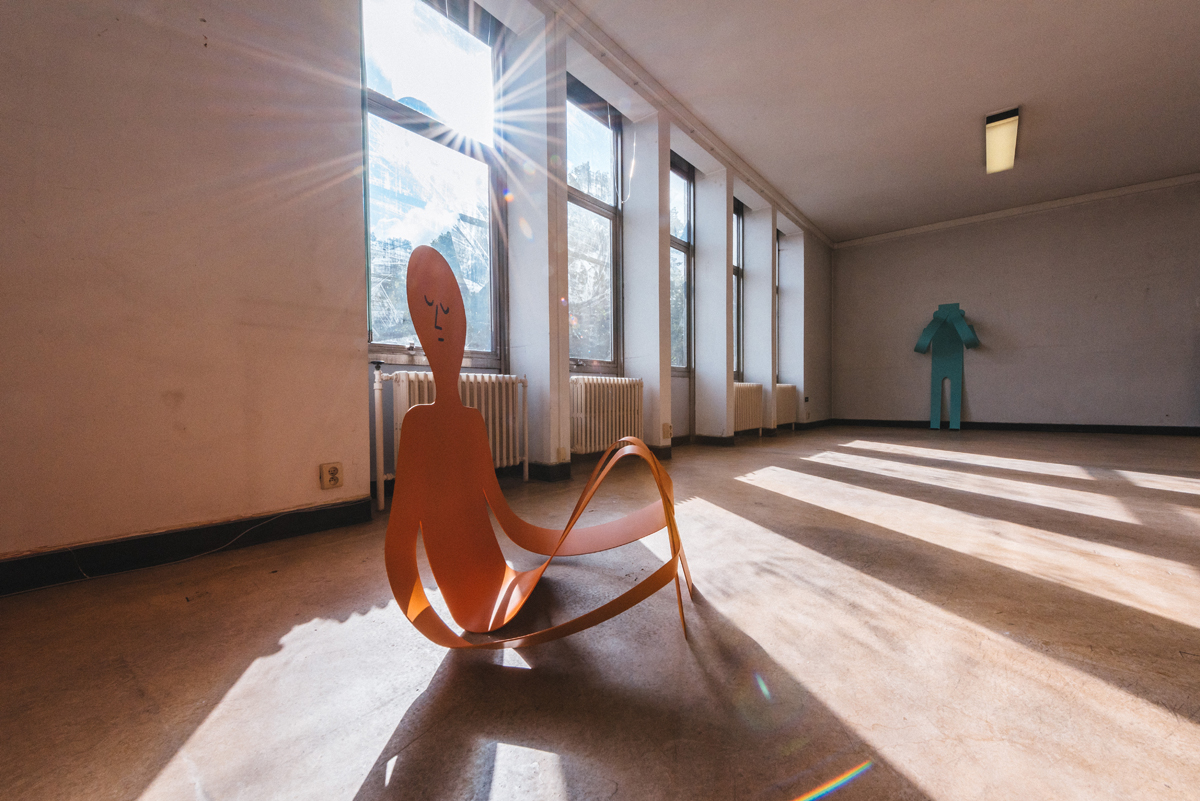 On December 3rd Nina sagt Gallery is pleased to present 'FLAT OUT' an exclusive solo exhibition by French Artist Jean Jullien. The exhibition was shown first at DIFT Gallery in Ghent and it's Julliens first large-scale sculpture show.
For FLAT OUT, Jean Jullien has created a series of eight steel sculptures focused around the narrative of laziness. Be it in the fetal position or slumped over a desk, each of the pastel-colored sculptures sits, leans, and lounges its way across the entirety of the Gallery Space, reflecting on the topic of laziness in unique, playful ways. 
Jean Jullien is a French graphic artist whose tongue-in-cheek works often have the ability to capture the imagination while making a poignant observation about the subject matter in question. His comical style often captures reflections on everyday life or current events and pokes fun at the mundane, but at the same time is provocative enough to illicit a profound reaction in the viewer. 
Photo Credit: Dift Gallery, Ine Savenberg
Tags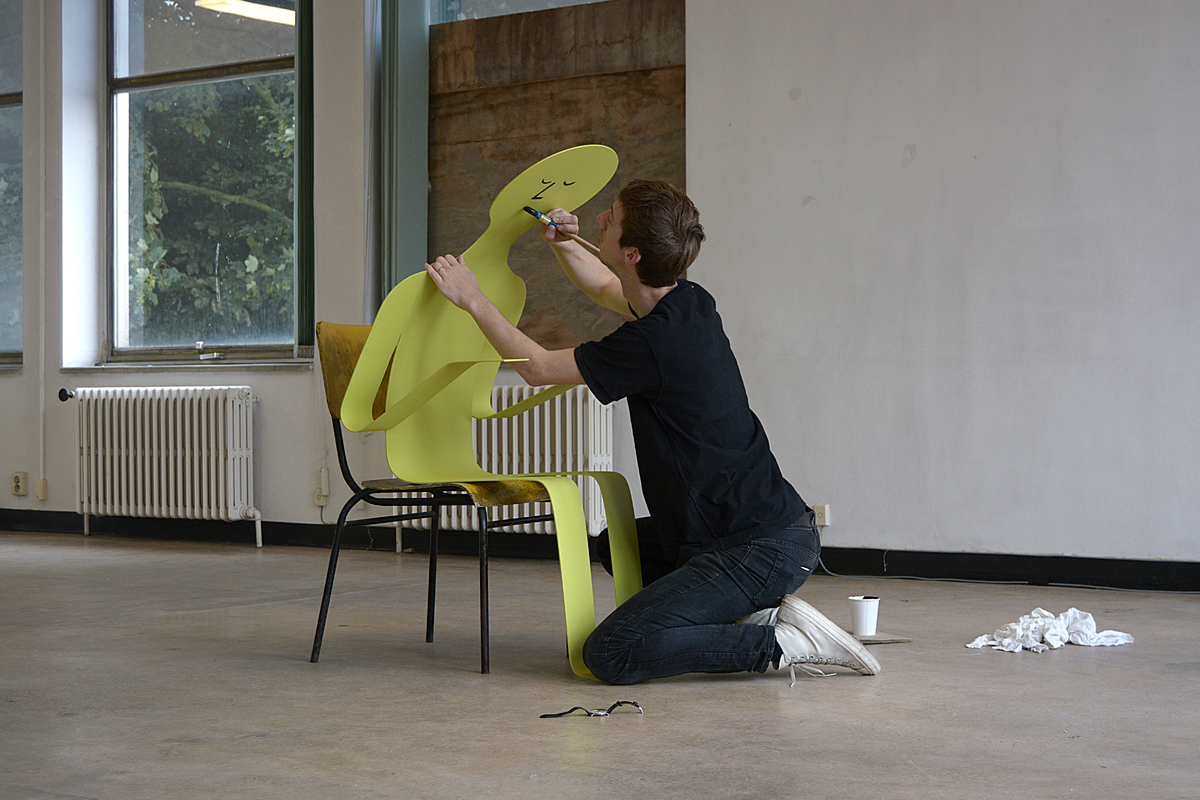 ---
---