---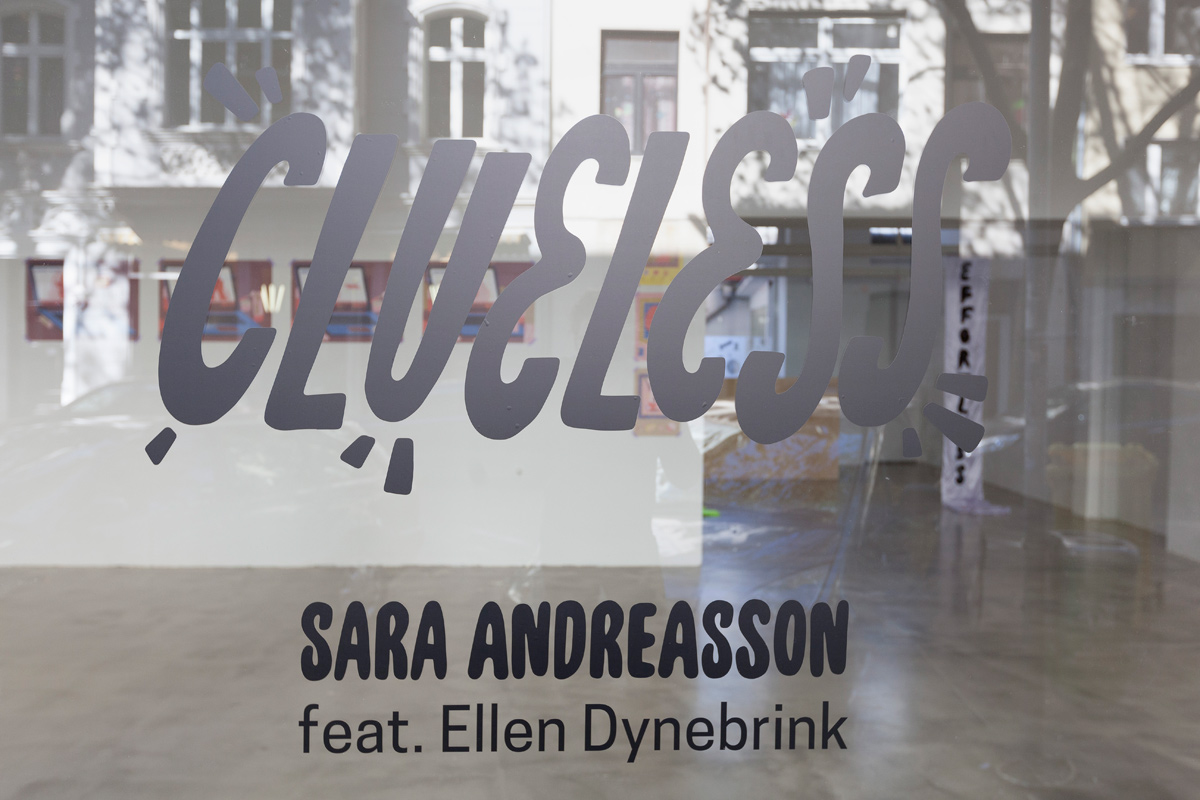 Clueless
Sara Andreasson featuring Ellen Dynebrink
20.08.2016 –

17.09.2016

Just like Cher and Dionne – both named after famous singers who later did infomercials – considered it their duty to give new girl, Tai, a full make-over, the American high school-movie 'Clueless' managed to reshape youth culture beyond recognition. Last year marked the 20th anniversary of this bubblegum pink celebration of femininity. Despite that it may reproduce some of the stereotypes that are typical for the genre, in many aspects it is a portrayal of female friendship that still feels progressive.
In the exhibition with the same title, illustrator Sara Andreasson looks at unapologetic girlieness with the 1995 movie as a basis for her exploration. As many of the artworks refer to beauty as performance while also touching on jargon and in-jokes, it is best described as a full-on 'femmage' to girl culture.
Andreasson's digital illustrations share the space with three large scale pieces made in collaboration with the textile artist Ellen Dynebrink, which allude to the many spectacular outfits of the movie that inspired a whole generation.

Ellen Dynebrink, who also studied at the School of Design and Crafts in Gothenburg, supports Sara Andreassons work with her expertise in textile design. Not only practical, but also agrees with the feminist concerns of the artist.
---