---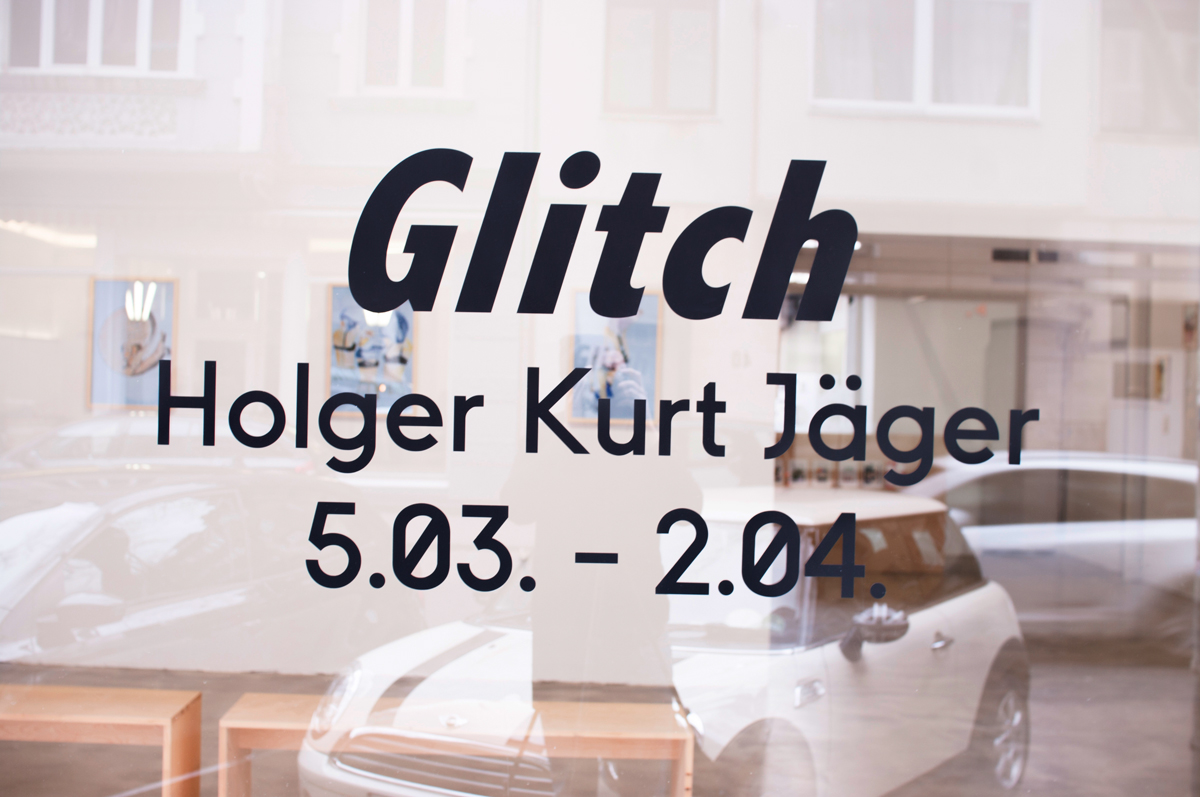 Glitch
Holger Kurt Jaeger
05.03.2016 –

02.04.2016

The exhibition 'Glitch' is the second solo exhibition by Jäger at the Ninasagt Galerie. And once again, the show focusses on the gentle side of the artist, which he showcases through his watercolour paintings.
The title of the exhibition, which is also reflected in the subjects of the works, is a compound of the words goof and hitch. This technical term is taken from the field of electronics and describes a faulty, e.g. a time-delayed data transfer. In relation to Jäger's works the term is referring to seemingly incoherent compositions or visual inconsistencies, although the viewer is free whether to recognise these for himself or not.
Even though Jäger found his way to art through graffiti, he nowadays expresses himself through more classical techniques such as oil painting on canvas or watercolour. While he uses strong colours and expressive brushwork in his oil paintings, his works in watercolour appear more gentle and playful. Contentwise Jäger takes the viewer onto a journey through a surreal and fantastic dream world, which may show what is happening in his head. Less classical in terms of material are his portraits on washcloths. In accordance with the material he only depicts people he deems to be weak or negatively connoted. With his works he gladly challenges his audience to a provocative dialogue.
---