---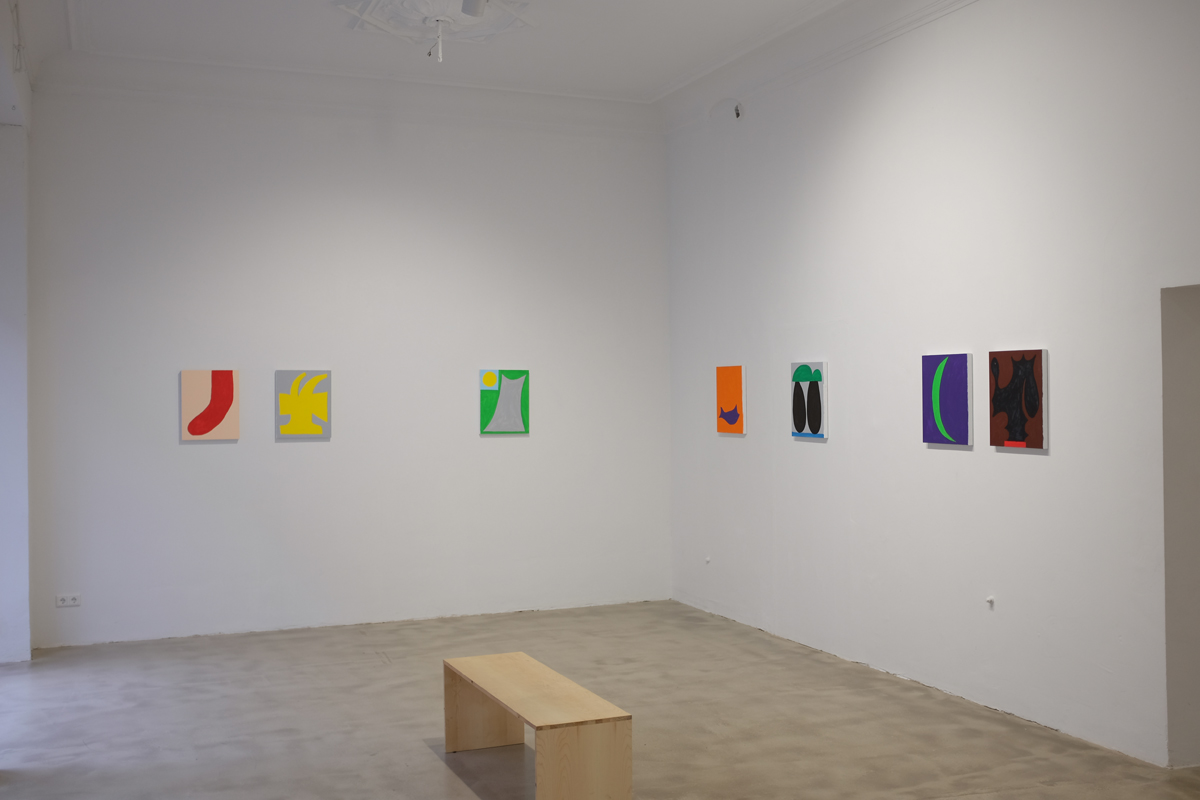 Out of Shape
Jordy van den Nieuwendijk
04.11.2016 –

30.11.2016

Currently and still until January, van den Nieuwendijk is showing his exhibition 'Klokslag' at the Kunsthal Rotterdam. The exhibition 'Out of Shape' at the Nina sagt gallery is a continuation of the artist's works shown there. This time van den Nieuwendijk does not concentrate on one specific theme, but intensifies his minimalistic figurative studies on numerous subjects. Thereby the focus lies on the play with shape and colour as well as on van den Nieuwendijk's characteristic brushwork. Time and again the artist explores new ways of painting and thus challenges the viewer to reconsider deadlocked perspectives through the breaking-up of pre-existing shapes.

His artworks were not only exhibited throughout the world, but also many brands and magazines noticed his imaginative world, such as the VOGUE, Lacoste, the Süddeutsche Zeitung or the New York Times. Since 2014 he also teaches drawing class at the Royal Academy of Art in The Hague.

Jordy van den Nieuwendijk was born in 1985. He studied illustration at the Graphic Lyceum in Rotterdam from 2004 until 2007, followed by graphic design studies at the Royal Academy of Art in The Hague from 2007 until 2011. Jordy van den Nieuwendijk lives and works in The Hague.
---